San Antonio Estate Sales LLC will write a check in 2 business days, electronic sales reporting, and the house cleared of remaining items at no charge to you.
We do sales all over the San Antonio area including Alamo Heights, Olmos Park, Castle Hills, Helotes, Stone Oak, New Braunfels, Seguin, Boerne, Lean Springs, and just about anywhere 30-40 miles from San Antonio.
San Antonio Estate Sales LLC uses 21st-century technology and methods for a better shopper experience and better options for the client. We know your sales results instantly.
Business Liquidations
Jerry has been quoted in many major national media dealing with business liquidations. Wall Street Journal did an article on him a few years ago. You can see more here:
134
Estate Sales 2021/2022
$58,000
Largest Estate Sale Day (No Vehicles or Jewelry)
98
Business Liquidations since 2003
$30,000,000 +
Total sales volume estate sales & business liquidations
Why Choose Us as Your Partner?
Respect for Home & Contents. San Antonio Estate Sales puts aside personal items for the family. Also, if we have questions about whether to sell or not, we ask our client.
     2.  We do a lot of sales that other companies are unable to meet the needs of the client. This includes someone still in the house and not having a lot of stuff. Every situation is different and if we do our best to have a successful sale for our clients. 
      3. San Antonio Estate Sales LLC gets a lot of referrals from realtors and past clients.  Call San Antonio Estate Sales LLC today at 210-664-5050
Our Differences From Other Estate Sale Companies
While there are many good San Antonio estate sale companies. San Antonio Estate Sales LLC has some differences we feel will be beneficial to you. You should never select an estate sale business at the cheapest price, or it could be the worst choice and the costliest to you. We have shopped many of our competitor's estate sales. While we like a lot of what we saw, we felt many times there could be a better sell-thru with more revenue.
We have a check ready for you in 1-2 business days. Our sales reports are electronic, so we don't need to recheck the figures.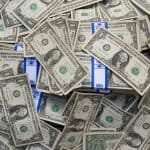 San Antonio Estate Sales LLC does not charge our clients or shoppers for credit card use. We have a low minimum of $5 which leads to 60-90% of our sales customers are using credit cards. We do tax resale certificates and that is a big addition to sales, especially on the last day of the sale.
Text messaging has a 95-98% open rate within a few minutes of being received. Some people don't check their emails regularly and may miss an email notification.
San Antonio Estate Sales LLC does a lot of multi-part sales and 3-day sales when possible. This leads to increase revenue for both the client and us. We have found giving a little time between sales achieves the best results.
Most San Antonio estate sale companies are 25% off the second day and 50% off the 3rd day. We are 33-50% off for the second day. We sell the higher ticket at 33% off and the difference in sales between 25% and 33% is considerable.
On the third day, we are 50% off and do basket sales for $20, which helps sell a lot of the cheaper items.
We have found the best sale days to be Tuesday, Wednesday, Saturday, and Sunday. We are one of the few estate sale companies in San Antonio that start sales on Tuesday. Often, the line is longer at the opening on Tuesday than Friday or Saturday.
What People Say About Us
"I'm very impressed with San Antonio Estate Sales LLC. Always responsive to all my questions. Jerry and Sandra were extremely knowledgeable and provided exceptional attention to detail and did a fantastic job in marketing, promotion, and sale. It's a pleasure to recommend this company with utmost confidence. I live down in the Corpus area and was moving my mother from San Antonio into a retirement home in Corpus. Jerry and Sandra took great care in helping me sale the contents of her former home. Thank you."
Jon M
"We were very impressed with Sandra and her team. From the marketing to the staging and pricing. We had a lot of stuff and she recommended a second sale. Good call, my family then cleared out a storage and added that to the second sale. Sandra also sold a motorcycle, dune buggy and John boat we included for the second sale. The pricing strategy across the three days helped move a lot of items I feel would have not sold."
Randy
"Very friendly yet professional people. Impressed by how fast they work! They were always easy to reach and very responsive. We were very happy and grateful that they were kind enough to put aside items that were of great importance and sentimental value when they came across them while prepping for the sale."
Shelbie M
"Jerry and San Antonio Estate Sales LLC have been a pleasure to work with. He has researched the items and given straight forward advice on how to price the items. Very cut and dry which is exactly what I need. I would use his services again without question."
Randy E