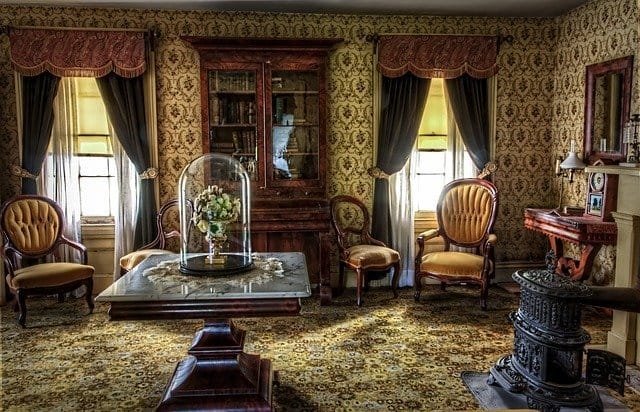 San Antonio Estate Sales LLC
Are you looking for an estate sale company in San Antonio to reduce your stress and clear the clutter?San Antonio Estate Sales LLC can boost your revenue and have the house ready to sell with our 21st century marketing. You can see our differences here:
Differences Estate Sale Companies – San Antonio
Jerry was featured in a Wall Street Journal article in 2019 and has been quoted in many publications such as USA Today, LA Times and many more. You can find out more about Sandra and him here:
San Antonio Estate Liquidators
Running a successful estate sale in San Antonio,TX takes a lot of hard detailed work. There is a lot to do for an estate liquidation. This includes staging everything in the house, research and pricing. You can see our process here:
Estate Sale Companies
Call Today for free consultation at 210-664-5050
Before you select the right estate sale company in San Antonio, you should learn more about 10 common client mistakes., such as not listening to advice, taking stuff to resell or putting stuff in boxes or storage buildings. You can see all 10 mistakes here:
10 Client Mistakes with Estate Sale Comanies San Antonio
While selecting the perfect estate sale company in San Antonio, do not let cheapest price be the primary reason for selection. The company who is the cheapest may get you a much smaller rate of return. For example, if they charge you 30% and have $5,000 in sales, your share would be $3500. If another company who charges 35%, but can produce $7,000 in sales, your share would be $4,550. The article below explains how the cheapest price could be a costly mistake.Click below to find out more:
How Much Do Estate Companies Charge
You can subscribe below to be informed by push notifications of upcoming sales. Push notifications will show up on your desktop or phone to keep you informed of our estate sales in San Antonio.
Visit our blog to read articles that will help you know more what is involved in estate sales to make the right selection for you when you are deciding on estate sale companies in San Antonio.
Some of the benefits of hiring San Antonio Estate Sales LLC are as follows:
1 We opened early to be the first stop of the day. The earliest allowed for San Antonio is 9.
2.More aggressive pricing on the second / third day. This will result in more sales and a better sell thru. Better pricing on the first day to take advantage of the traffic.
3.Jerry is an experienced liquidator and was featured in a Wall Street Journal in 2019 and has been quoted in several business publications such as USA Today, LA Times, etc.
4.We use push notifications as the primary means to let shoppers know about the sale, which has a much higher open rate.
5. In the summer of 2020, we will no longer have handwritten receipts. We will add your items by cell phone, tablet or laptop resulting in a faster and more accurate checkout.
6.We give you a choice of our straight commission rate or our base fee with a lower commission rate. You pay no money up front in either case.
We do estate sales all over the San Antonio area including Alamo Heights (78209), Olmos Park (78212), Helotes, Stone Oak, Leon Springs, Castle Hills and many more. We do not take all sales, because we want it to be a good fit for both of us.
Give us a call today at 210-664-5050 to see if we are the right San Antonio estate liquidators for you.
If you still have any questions, check out our FAQ.We have answered about 25 of the most common questions asked by clients.
estate sale in San Antonio,TX.
San Antonio Estate Sales LLC is Licensed, Bonded & Insured.
You can call us at 210-664-5050 or use the contact form below.